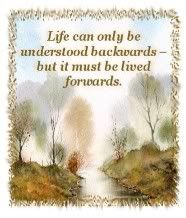 i would love to thank
jull
for his words on plurk.
jull said:
if u never met him, u would not have liked him..
if u never liked him, u would not have loved him..
if u never loved him, u would not have miss him..
but u did, u do and u will always will..
something or someone that was already part of our life, will always be a part of it no matter what..
we can never forget them.
just live life.
his words make me realize that
moving on is not about forgetting.
it is just about
letting go.
just let it go and let it be.
be happy and enjoy your life.
past is past.
live your life today.
look forward for the future.
yet, hold to the past as memories.
either sweet or bitter, those memories are still worth to be remembered.
because those memories are the one that
colour your life and beautify your history.
:)
p/s: i think that i've written about this before..heheh.. :DD